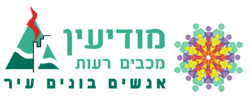 About the Municipality
The city of Modiin Macabimm Reut is a young and dynamic municipality, attracting people of all ages. It is located at the center of Israel and attracts people from neighboring cities and villages to attend its many leisure and cultural  activities.
TimeLord has been chosen to be the platform of choice in order to coordinate the schedule of all activities, their logistics and information with everyone involved, while providing both location level detailed information as well as 30,000 feet view of all activities.
Why TimeLord ?
Single source of information to provide general and detailed view on activities
Advanced permissions management to allow distributed and controlled data entry and modifications
Browser based, accessible everywhere friendly user interface
Customizable user interface allowing for each location to define its own required information for each activity